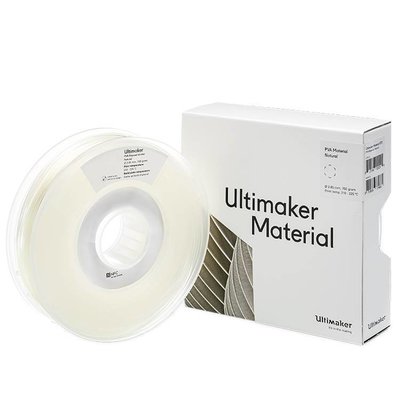 Ultimaker PVA (NFC) - Natural - 2.85mm
Are you looking for PVA for your Ultimaker 3? View all details below.
Free EU shipping above €100,-
Information
Ultimaker's PVA material allows you to produce prints that were previously (nearly) impossible.
Because PVA is soluble in water, you can use this material in places where you would normally not be able to remove the support material.
The image below shows exactly how PVA allows almost impossible objects to print easily.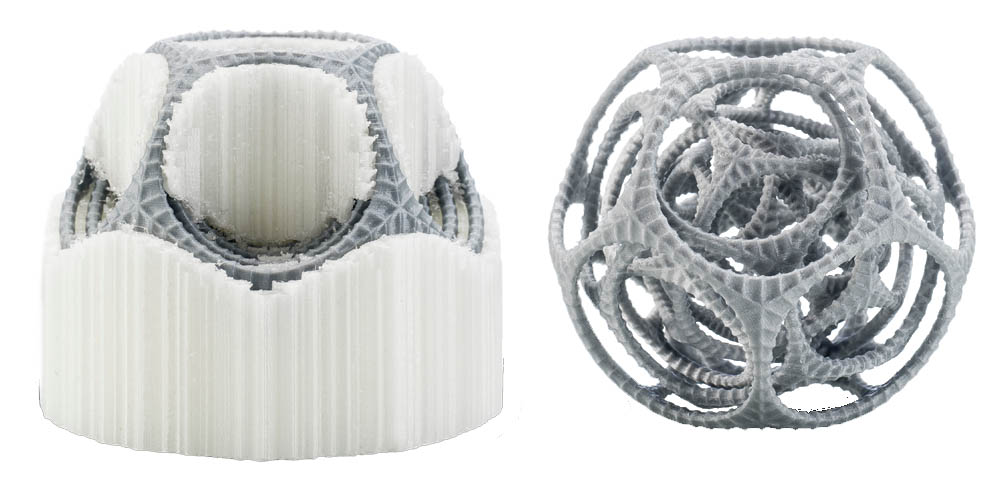 Why choose 3DNINJA?