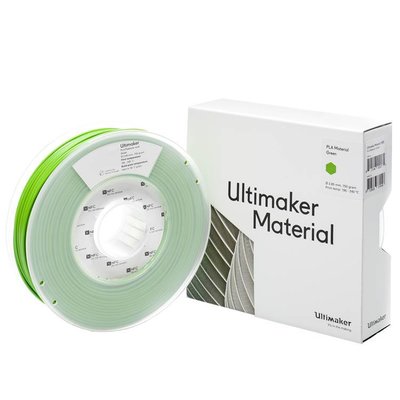 Ultimaker PLA (NFC) - 750gr - Green - 2.85mm
PLA (Polylactide) offers a great printing experience thanks to its reliability and exceptional finish. Ultimaker PLA is made of organic and renewable sources.
Free EU shipping above €100,-
Information
PLA is the favorite choice for primary and secondary schools, architects and prototypers because it is a safe and easy-to-print material.


Good tensile strength
Great surface finish
Suitable for higher printing speeds
User-friendly for both home and office environments
Ideal for models and prototypes that require aesthetic detail
Usable for lost casting methods to make metal parts
Prints in dual extrusion with PVA on Ultimaker 3
Why choose 3DNINJA?