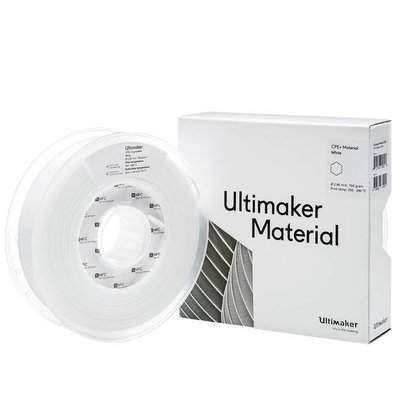 Ultimaker CPE+ (NFC) - 700gr - White - 2.85mm
CPE+ (Co-Polyester) is chemical resistant, durable and has high dimensional accuracy. CPE+ has a higher temperature resistance and impact force compared to regular CPE.
Free EU shipping above €100,-
Information
Product designers use CPE + to create extremely strong, dimensionally accurate and functional prototypes.


The tensile and flexural strength of CPE is higher, while the CPE+ is formulated to be 10 times stronger.
CPE + has a temperature resistance of up to 100 °C while CPE is up to 70 °C.
CPE has a better build adhesion than CPE+, but you will not notice the difference when using the stickers of the Advanced 3D Printing Kit.
Why choose 3DNINJA?