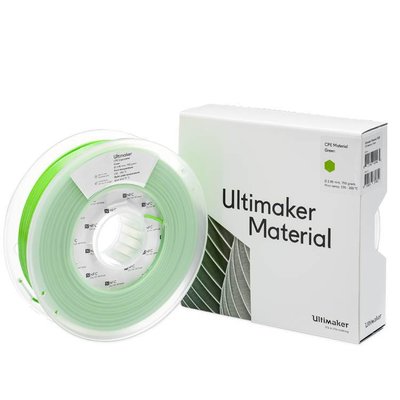 Ultimaker CPE (NFC) - 750gr - Green - 2.85mm
CPE (Co-Polyester) is chemical resistant, durable and has a high dimensional accuracy. It is a material designed for functional prototypes as well as mechanical components.
Free EU shipping above €100,-
Information
Product designers use CPE to create strong, functional, and dimensional accurate prototypes.


Excellent chemical resistance
High mechanical strength and dimensional stability
Good layer adhesion, especially when using the front door add-on
Low levels of ultrafine particles (UFP's) and volatile organic compounds (VOC's)
Ideal for short run production and functional prototypes
Possibility of transparent material
Why choose 3DNINJA?