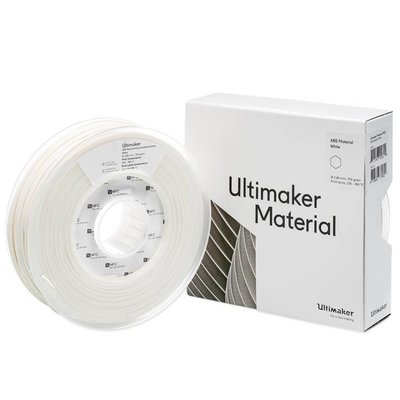 Ultimaker ABS (NFC) - 750gr - White - 2.85mm
ABS (Acrylonitrile-Butadiene-Styrene) is known in the industry for its exceptional mechanical properties. Specifically formulated to minimize bending and ensure consistent bonding, Ultimaker ABS allows for the creation of functional prototypes and co...
Free EU shipping above €100,-
Information
ABS is used to print functional prototypes. Due to its good mechanical properties and durability, this material is the perfect choice when PLA does not provide enough strength.


Very good mechanical properties
Excellent interlayer adhesion, especially when using the front door add-on
Resistant to temperatures up to a minimum of 85 ° C
Extremely suitable for strong prototypes or end-use parts
Designed for an easy 3D print experience with minimal bending and good printbed adhesion
Why choose 3DNINJA?