Polymaker PolyFlex - Black
Polymaker PolyFlex is very flexible material, which is easy to print. With the right elasticity and a large strain-to-failure, PolyFlex can open up a world of possibilities.
Free EU shipping above €100,-
Information
Flexible
Polyflex has a "Shore A" hardness of 90-95A and a large strain-to-failure of over 400%. These are not just results on paper, but numbers that have been tested on real prints. This means that with PolyFlex, you can print flexible parts, without having to fear that the parts break.

Compatibility
One of the most important goals of PolyFlex is that it should be accessible to anyone. Flexible filament is known for its difficulty to work with, but with PolyFlex, this is a thing of the past. It is designed to be able to work with almost any FDM/FFF 3D printer, without having to make adjustments to your printer. It prints easily, the material adheres well to different surfaces, and it requires no heated bed to print.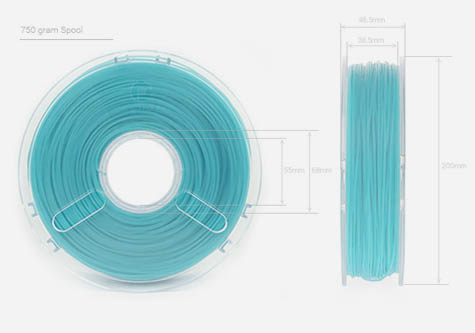 If you want more information about PolyFlex, you can download the technical data sheet here.
Why choose 3DNINJA?